A Change of Venue, but not a Change of Heart CommUNITY Care Day IS NOW our Christmas assistance to families in need! Read the Letter (PDF file).

Click below to volunteer for the Community Care Day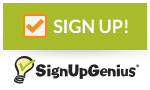 **Residents of Anderson Community/Madison County only**
Register for the 2018 event.
Families must be registered to attend this event. No walk-ins. Only registered families are eligible to receive items. Children will receive NEW winter coats and warm gear, uniforms, shoes, socks, underwear and book bags. Adults will receive NEW coats, shoes, socks, underwear and food for your family.
Las familias deben estar registradas para asistir a este evento. No sin cita. Sólo familias son elegibles para recibir los artículos. Los niños recibirán los abrigos de invierno y engranaje caliente, uniformes, zapatos, calcetines, ropa interior y mochilas. Adultos recibirán nuevas capas, zapatos, calcetines, ropa interior y alimentos para su familia.
Welcome letter and appointment times will be mailed to you sometime in December 2016. Children registered must be YOUR child, foster child or a child you are the LEGAL guardian of and live with you. ONLY members of the family that are present on January 21, 2017 will be served. Please use names as they appear on your photo ID.
Bienvenido veces letra y cita se enviarán a usted en algún momento de diciembre de 2016 niños registrados deben ser su hijo, niño o un niño eres el tutor LEGAL de y vivircon con usted. Se sirve sólo los miembros de la familia que están presentes en 21 de enero. Utilice nombres como aparecen en su identificación de foto.